Welcome to our Practice
Yes! We do cosmetic dentistry. Yes! We do implants and comprehensive dentistry. Yes! We do preventative dentistry. But, our patients want all that and more! We and our patients want comfortable visits, caring relationships, and thoroughness with attention to detail. We want to smile confidently and chew comfortably all our lives.
Come visit Dr. Davis and his team in Duluth and see what Conservation Dentistry is all about. Click here to see how we have been helping patients reach their goals with dentistry that looks gorgeous and lasts.
We think you're special! So why go somewhere that treats everybody the same? We are not about doing it faster and making more money. We are about attention to detail and about doing it better!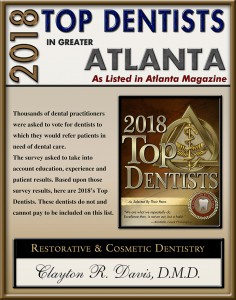 Call & Schedule
Your Appointment Today!
(770) 476-9747
Conservation Dentistry is an approach to dental care based on the definition:
Con-ser-va-tion

(kän(t)-sər-ˈvā-shən)

n.
"A careful preservation and protection of something; especially: planned management of a natural resource to prevent destruction or neglect."