Meet Our Team
Erin Cortesi – Office Manager
I am a Georgia Tech graduate who studied public policy, and minored in pre-law and public health. I have always been interested in healthcare management, and have fallen in love with the dental industry. I promise to do my best to make your experience with us pleasant and painless. I feel incredibly fortunate to be working for the best dentist in the industry who has such a big and nurturing heart. I truly feel at home in Dr. Davis' office, and with this wonderful team, I know you will too.  In my time here, I have found that we have the most amazing, friendly, kind patients. Outside of the office I love working out, crafting, volunteering (especially for animal rescue organizations), and spending time with my husband, Trevor and three mutt pups, Peanut, Cashew, and Macadamia.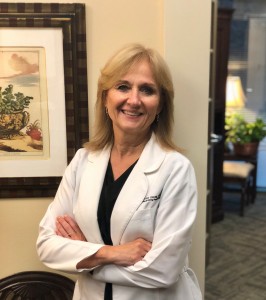 Mariann Mote– Dental Hygienist
I have been a dental hygienist for over 30 years and still love what I do. I feel blessed to work for Dr. Davis, the best clinician and educator in Atlanta. My knowledge of dentistry began at the University of Pittsburgh where I graduated from the Dental Hygiene program. I obtained my Master's Degree in Education and taught dental hygiene at Pitt for almost 10 years. Throughout the years, I have worked in several specialty dental offices. My final home is here with Dr. Davis and his exceptional team. Dr. Davis gives me the opportunity to regularly attend courses, so I may continue to learn the newest philosophies and techniques in dentistry. I enjoy sharing this knowledge with our patients. In my spare time, I enjoy playing tennis, taking tap lessons, camping, and spending quality time with  my adult children. 
Christina Harmon – Dental Hygienist
I have been a dental hygienist for 20 years, and I have loved ever moment of it! My favorite part of my job is educating the patient, while being extremely sensitive to their needs and comfort. It's truly an honor to be a part of this amazing team. Dr. Davis' expertise shines through in all his work. He's a true artist and master of his craft. In my spare time, I enjoy going on adventures with my husband and our two boys. They keep us busy and on our toes!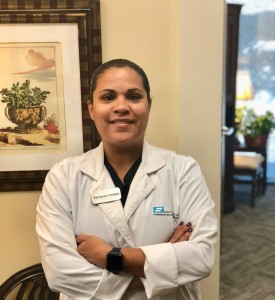 Vanessa Hodge – Dental Assistant
I was born in Puerto Rico and raised here in Georgia. I graduated from Fortis College in Smyrna, GA and joined the exciting field of dentistry in 2010. I feel very blessed to have found an outstanding teacher in Dr. Davis and grateful to work with an amazing dental family for the past 8 years. When not at the office, I enjoy spending time with my husband of 20 years, our two handsome boys, and our lovable pups, Sasha and Jax.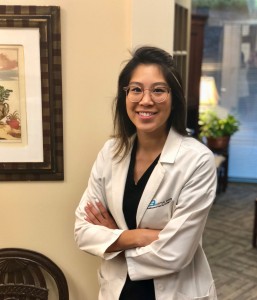 Alysha Ngo – Dental Assistant
I graduated from Georgia Gwinnett College with a B.S in Biology. I've been in the dental field since 2012. I love being a dental assistant because every day I have the pleasure of meeting new people and touching each patient's life in some way. I am blessed to be working with Dr. Davis because we both love helping others have the healthy smile they always hoped for and deserve. Being able to boost someone's self-esteem and confidence is what I love. I live in Duluth and love having adventures. I love spending time with my family, friends and and 2 dogs. I love the outdoors especially paddle boarding, kayaking, and any water sports. I also like watching movies.